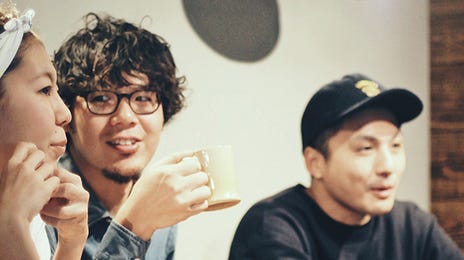 Study for IELTS, PTE, or TOEFL exams
Berlitz makes it easy for you to achieve the high score that you really need for your visa, or to enter university or for your new job.
Save time - study privately in 1-to-1 lessons or private small groups with just 2 or 3 friends.
Achieve higher scores quickly! Berlitz offers customised lessons just for you, when you want it and how you want it.
Have you considered choosing the Online IELTS course?
Exam preparation courses at Berlitz
We offer specialised lessons to prepare students who need to pass language proficiency exams including IELTS, TOEFL, PTE & TOEIC. All of our exam preparation courses are private one-on-one classes or small VIP groups of only 3-5 people in each group. This ensures you're able to improve the specific skills that you need to achieve a higher exam score.
Berlitz is ideal for:

People who need to quickly pass IELTS, PTE or TOEFL for their visa or university entry
People who don't want to study in a large group
People who want to choose their own schedule each week so they can still work or study
University students who need high scores for post-graduate programs or specialist courses such as medicine, nursing or teaching
Anyone who has found it difficult to achieve very high scores
Benefits of Private 1-to-1 exam preparation courses:
Experienced native-English teachers to focus on your needs
Free test assessment when you enrol so you know what you need
Fast skills improvement is guaranteed
Personalised lessons focused only on the skills that you need
Choose your own flexible schedule each week
Maximum time to practice all the skills you need
Free practice test simulations
Expert test examiners to share their secret tips to answer difficult questions and develop your exam strategy
Openpay is now available for Berlitz language courses so you can start learning now & pay later.
Flexible interest-free installments of 2 months, 3 or 4 months, up to 6 months.
Subject to Openpay T&Cs for eligible applicants.
Apply online or discuss with our friendly staff who can help you get started.
You can visit the Berlitz Online Store to pay for your course directly.
What our customers say about learning with Berlitz
After failing to achieve my target IELTS score four times, I found out Berlitz provides customised private 1-to-1 lessons for IELTS to focus on only the weak areas I needed to improve. After just 4 weeks of intensive lessons, I achieved the Band 7 score, which was enough to help me gain my Permanent Residency visa for Australia.

Grace Wang, IELTS Exam Training, Sydney, English IELTS
Please contact us for more information
Please fill in your details and one of our friendly staff will contact you very soon