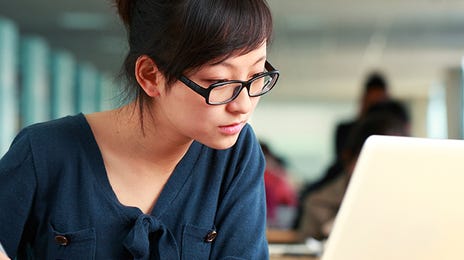 Live Online Private Lessons
Our instructor-led private 1-on-1 online lessons allow you to learn any language quickly with one of experienced local instructors in an online platform. 
Live online lessons are taught by our own instructors here in Australia who are highly trained and have worked for Berlitz here and overseas for many years. You will benefit from their experience and skills teaching languages to all types of learners.
You also have the convenient flexibility to switch between Live Online and Face-to-Face lessons at Berlitz whenever you want, just in case you change your mind. 
Choose which online platform suits your needs and devices - Zoom, Skype, Facetime, Hangouts, WhatsApp, etc.  
Enjoy the convenience and flexibility of learning from your home, office or any other location you may be. 
Learn when and where you want
With Berlitz, you will be able to see and speak directly with your instructor who is there to provide you with instant feedback, and help you to practice your conversation skills and other areas you need to work on. 

Online language learning provides the flexibility to streamline you language learning. You will be able to enjoy a far more personal and convenient learning experience.  
The benefits of Berlitz private online language lessons: 
Instant feedback from your instructor
Talk to your instructor in real time just like a regular classroom
Flexible lesson schedule you can change
Teachers are based in Australia
No travel time required to attend
No parking fees or hassle
No traffic congestion
No limits to your location 

As long as you have an internet connection and a quiet location, you are able to continue on your language journey.
Some of our satisfied customers
I wanted to learn to speak Polish so I could live and work there. After 2 months of private lessons, I could have basic conversations in Polish. After another 6 months, I have passed the B1.3 proficiency level. Thanks to Jannick, who is an amazing teacher.

Wade, Sydney, Polish Language course
Contact us now
One of our friendly staff will reply to your enquiry very soon.