Wszystkie języki używają czasowników do wyrażania czynności jednego lub więcej podmiotów. Czy to w liczbie pojedynczej czy mnogiej, zwykle towarzyszy im czasownik odmieniany w czasie przeszłym, teraźniejszym lub przyszłym. Jeśli więc chcesz poprawić swoje umiejętności zawodowe lub osobiste, ucząc się języka angielskiego, musisz wiedzieć, jak używać elementów składających się na zdania i jakie reguły gramatyczne nimi rządzą.
Jednym z elementów języka angielskiego jest present simple lub simple present.
Czasu present simple używa się, aby opisać nawyki i rutyny, emocje, fakty i czynności lub sytuacje, które się powtarzają. Używa się go również, aby im zaprzeczyć lub o nie zapytać.
Ponadto, jest przydatny do mówienia o zaplanowanych działaniach.
Ze względu na swoje znaczenie w języku, present simple jest jedną z pierwszych struktur, które musimy poznać, jeśli chcemy skutecznie nauczyć się angielskiego.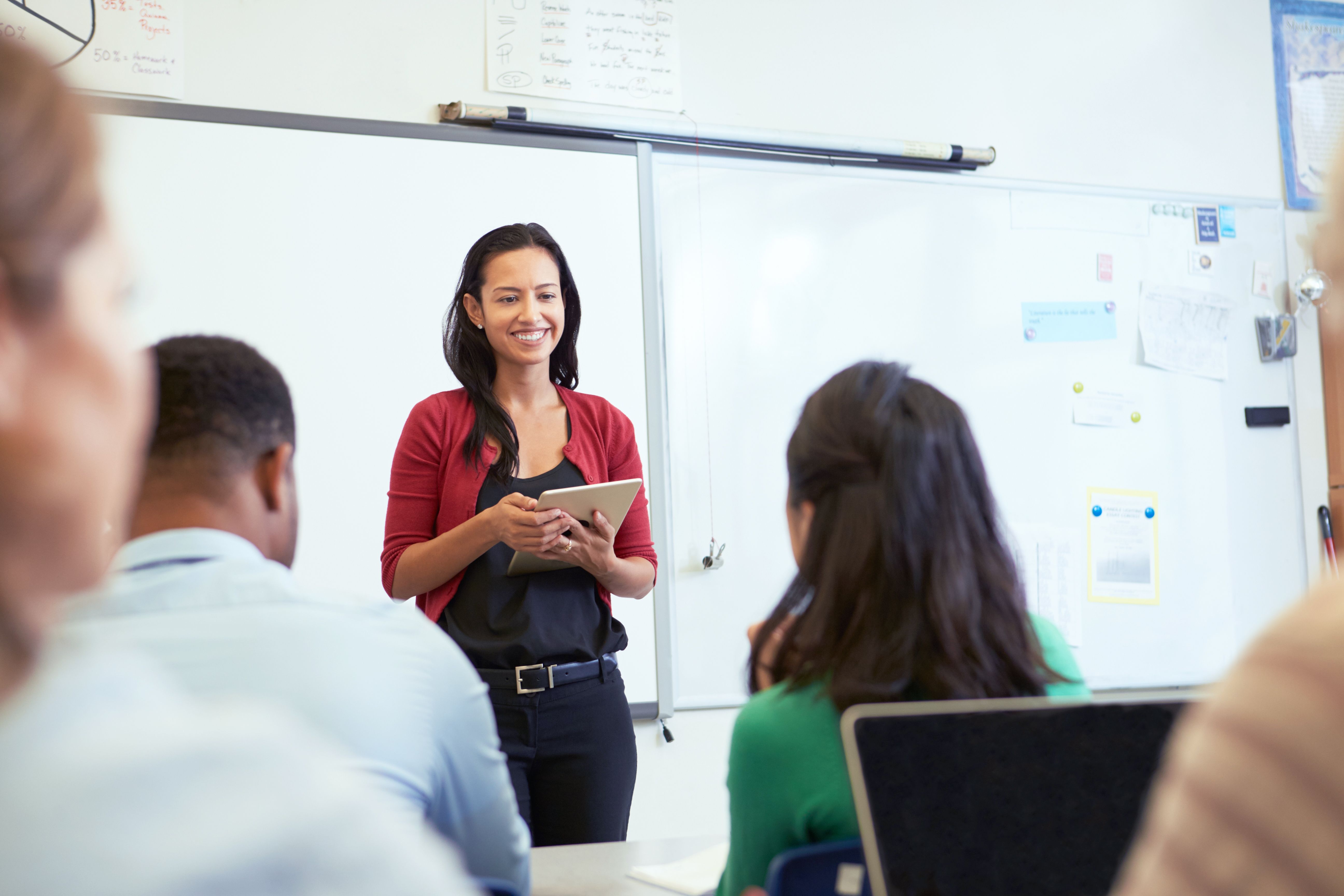 Jak używać czasu present simple
Istnieją trzy tryby: twierdzący, przeczący i pytający. Ich struktura jest następująca:
| Typ | Budowa | Przykład | Tłumaczenie |
| --- | --- | --- | --- |
| Twierdzący | Podmiot + czasownik | I walk | Spaceruję. |
| Przeczący | Podmiot + do/does not + czasownik | I don´t walk | Nie spaceruję. |
| Pytający | do/does + podmiot + czasownik | Do you walk? | Czy ty spacerujesz? |
Używa się go w następujących sytuacjach:
Podawanie instrukcji lub wskazówek:
You drive 200 meters and then turn left
Jedź 200 metrów, a następnie skręć w lewo.
Mówienie o zaplanowanych wydarzeniach, które mają dopiero nastąpić:
The movie starts at 10 o´clock.
Film zaczyna się o godzinie 10.
Do wskazywania przyszłych wydarzeń służą spójniki after, when, until i as soon as:
I will call after the summer.
Zadzwonię po wakacjach.
Wyrażanie nawyków i rutyny:
I drink water every morning.
Codziennie rano piję wodę.
Mówienie o faktach:
Mexico is in America.
Meksyk znajduje się w Ameryce.
Dla powtarzających się wydarzeń:
The Olympic Games are every four years.
Igrzyska Olimpijskie odbywają się co cztery lata.
Zasady, o których należy pamiętać używając present simple:
Czasowniki dla trzeciej osoby liczby pojedynczej w formie twierdzącej mają na końcu literę -s. Wyjątkiem jest forma przecząca lub pytająca.
She dances.
Ona tańczy.
Również w trzeciej osobie, w przypadku czasowników z końcówką -y, zmienia się na -i plus -es.
She cries.
Ona płacze.
Wyjątkiem jest sytuacja, kiedy -y jest poprzedzone samogłoską. W takim przypadku dodawane jest tylko -s.
He pays.
On płaci.
W przypadku przeczenia lub pytania użyj do / does, a następnie czasownika bezokolicznikowego. Does i does not dla osób trzecich i do / do not dla pozostałych.

Does he jump?
Czy on skacze?

He doesn´t jump
On nie skacze.

Do you sing?
Czy ty śpiewasz?

You don´t sing.
Ty nie śpiewasz.
Jeśli rozszerzymy nieco ten przykład o 3 formy present simple, wygląda to następująco:
| Twierdzący | Przeczący | Pytający |
| --- | --- | --- |
| I talk | I don't talk | Do I talk? |
| You talk | You don't talk | Do you talk? |
| He talks | He doesn't talk | Does he talk? |
| She talks | She doesn't talk | Does she talk? |
| It talks | It doesn't talk | Does it talk? |
| We talk | We don't talk | Do we talk? |
| They talk | They don't talk | Do they talk? |
Pozostając przy temacie trzeciej osoby, jeśli czasownik kończy się na -ss, -sh, -ch lub -x, dodaje się końcówkę -es.

She pushes.
Ona naciska.

It mixes.
Miesza.
Ostatnią wskazówką, na którą powinieneś zwrócić szczególną uwagę, jest to, aby nie mylić czasu present simple z czasem present continuous. 
Czasu present continuous używa się do opisania czynności, która ma miejsce dokładnie w momencie, kiedy piszesz lub mówisz.

I´m reading a blog post.
Czytam wpis na blogu.