When you hear "Germany", you can't help but picture party people in Lederhosen and Dirndl dresses, chugging beer from jugs as big as their heads, while brass music is playing in the background? We don't blame you! It's a picture often associated with the country - but is it really an accurate one?
The short answer is JEIN - a fusion of the German words "Ja" and "Nein", meaning "yes and no at the same time". It's an expression we love because when it comes to German, things aren't always that simple.
A huge part of learning German is learning about German culture, and Oktoberfest is an undeniable part of that. So today, we'll teach you what the famous German festival is truly like and what to expect if you're ever planning to visit Oktoberfest!
That includes what to wear, what to drink and important do's and don'ts, so you know what could potentially ruin your Oktoberfest experience and what will make it absolutely unforgettable!
Get ready to learn all about Germany's so-called "fifth season" - from its royal origins to the famous Oktoberfest outfits.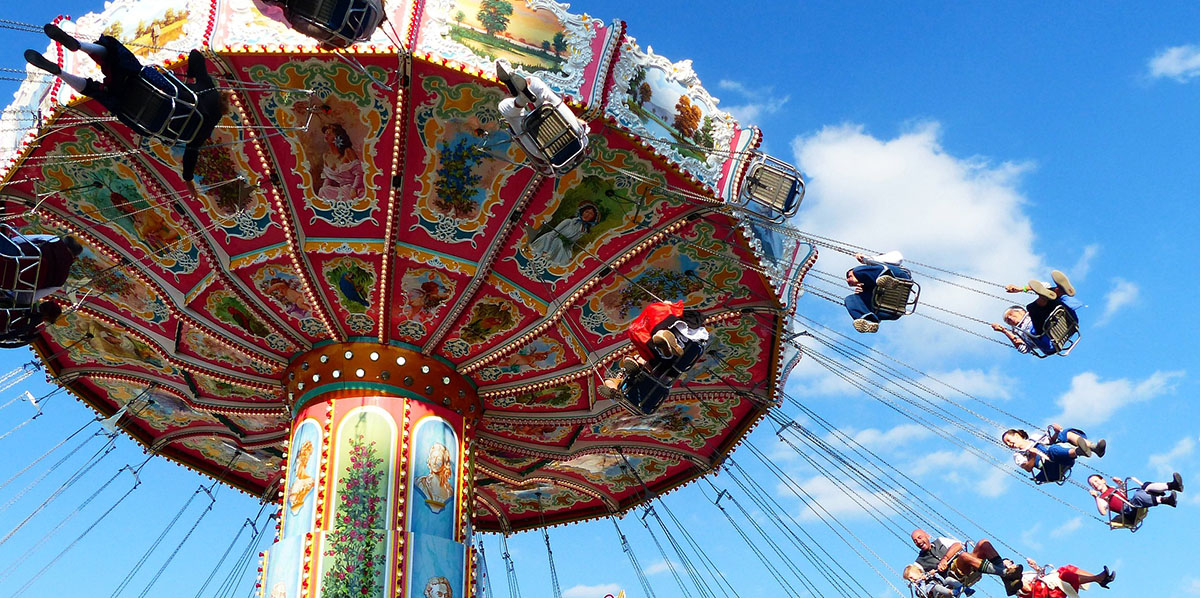 The history and origins of Oktoberfest
You think the Germans woke up one cold October morning and just decided to herald the fall season by drinking beer for two weeks straight?
It wouldn't surprise me - but the history of Oktoberfest does look a little different. In fact, the origin story of Oktoberfest includes a royal wedding and a horse race rather than beer tents and pretzels.
On October 12 in 1810, Princess Therese of Sachsen-Hildburghausen and the Bavarian Crown Prince Ludwig got married and celebrated with a pompous festival that lasted for five days.
The main event and big finale of the wedding festival was a horse race that partially took place at the grounds that were then named Theresienwiese, after princess Therese. These became Munich's festival grounds, where Oktoberfest is hosted each year today and gave the Oktoberfest its famous nickname "Wies'n", Bavarian for "meadow" and short for "Theresienwiese".
People had so much fun during the festivities that they decided to repeat the celebrations the next year. And the next one. And the next one! Of course, traditions changed with time. Less horses, more drinking - but the annual celebration kept repeating and that's how Oktoberfest became the world's largest folk festival with millions of visitors each year.
For more fun facts on princes and princesses, check out our majestic guide on German royalty!
Oktoberfest words you'll need to know and use
If you expect Germany to turn into one big Oktoberfest party between September and October, you'll be disappointed to hear that Oktoberfest only takes place in Munich, Bavaria.
In the state of Bavaria, many people speak the Bavarian dialect, which is quite different from standard German - but don't worry. To understand the locals and order your Oktoberfest beer, you'll just need to learn a few simple German Oktoberfest words.
| | | |
| --- | --- | --- |
| English | German | IPA |
| It's tapped! (Oktoberfest is starting) | O'zapft is! | [o:tsapft ɪs] |
| Hello | Servus | [ˈseɐ̯vus] |
| Please | Bitte | [ˈbɪtə] |
| Thank you | Danke | [ˈdaŋkə] |
| Cheers! | Prost! | [pʁoːst] |
| Another beer, please | Noch ein Bier, bitte | [nɔx aɪ̯n bi:ɐ̯ bɪtə] |
| Tip | Das Trinkgeld | [ˈtʁɪŋkˌɡelt] |
| Traditional Bavarian dress | Das Dirndl | [ˈdɪʁndl̩] |
| Traditional Bavarian leather pants | Die Lederhose | [ˈleːdɐˌhoːzə] |
| Pretzel | Die Brezel | [ˈbʁeːt͡sl̩] |
| Where's the bathroom? | Wo ist die Toilette? | [vo: ɪst di: toˈlɛtə] |
| A liter (Typical measurement for one large beer) | Eine Maß | [ˈmaːs] |
| Tipsy | Beschwipst | [bəˈʃvɪpst] |
| One, two, three | Oans, zwoa, drei | [o:ans, tsvo:a, dʁaɪ̯] |
| Boys | Buam | [bʊa:m] |
| Girls | Madln | [ma:dln] |
When is Oktoberfest in Germany?
Maybe you're ready to go to Oktoberfest, if not this year, maybe one of the upcoming years but you're not sure when it starts. So when is Oktoberfest in Germany?
It's a 16 to 18-day celebration that starts mid-September and usually ends on the first Sunday in October, as long as it always includes three weekends and October 3rd, which is German Unity Day and therefore a public holiday.
There are no set dates but luckily Germans like to plan ahead and obviously that includes some serious beer drinking planning. So the dates for the upcoming Oktoberfests have already been released:
| | | |
| --- | --- | --- |
| Year | Start Date | End Date |
| 2023 | Saturday, September 16, Midday | Tuesday, October 3, 10.30pm |
| 2024 | Saturday, September 21, Midday | Sunday October 6, 10.30pm |
| 2025 | Saturday, September 20, Midday | Sunday October 5, 10.30pm |
German beers at Oktoberfest you need to try
On average, German beers and especially Oktoberfest beers tend to be a little stronger than American beers. So whatever you pick, make sure you take it slow.
According to EU regulations, Oktoberfest beers have to be brewed by one of the six official Oktoberfest breweries. Everyone else has to call their beers "Oktoberfest-style beers". It's just like Champagne can only be from the Champagne in France.
| | | |
| --- | --- | --- |
| German | IPA | Description |
| Augustiner | [aʊ̯ɡʊsˈtiːnɐ] | Light but strong with 6.5% and notes of malt and citrus |
| Hacker-Pschorr | [ˈhakɐ-pʃɔɐ̯] | Rich, malty and the darkest one of them all |
| Hofbräu | [ˈhɔfbʁɔʏ̯] | On the darker side, slightly bitter with notes of apple and pear |
| Löwenbräu | [ˈløːvnbʁɔʏ̯] | Intensely malty with a touch of fruity sweetness |
| Paulaner | [paʊ̯ˈla:nɐ] | A classic sweet and light lager on the mild side with a hint of banana |
| Spaten | [ˈʃpaːtn̩] | A light beer with 5.8% but its own powerful spicy taste |
Oktoberfest food in Germany to try
The one thing that might be even more fun than drinking at Oktoberfest is eating at Oktoberfest! Make sure to try out some of these local foods if you get a chance to visit.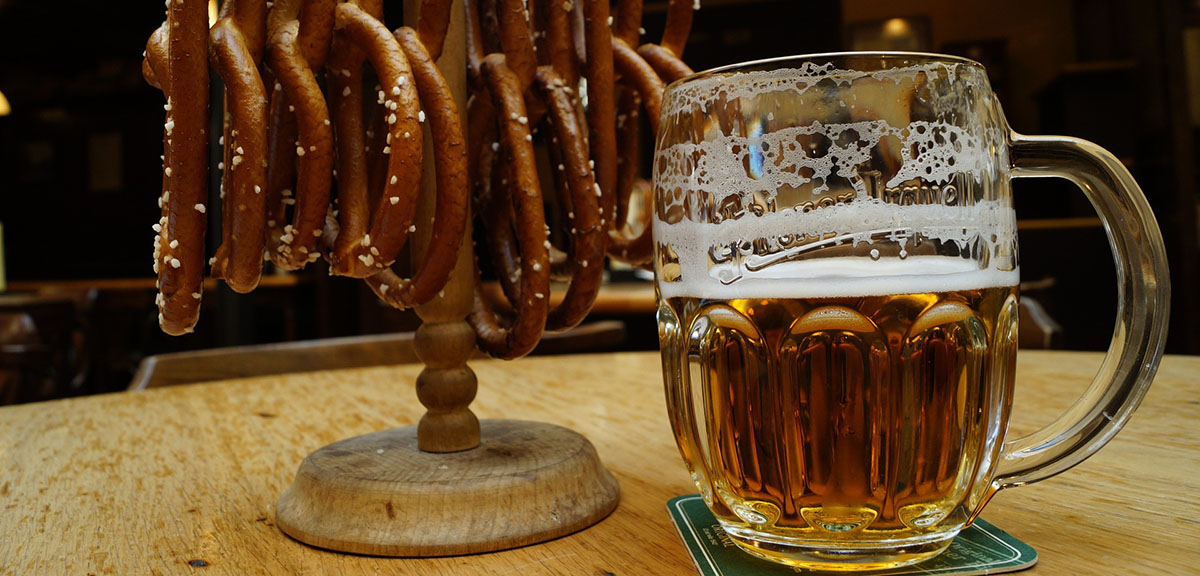 | | | |
| --- | --- | --- |
| English | German | IPA |
| Pretzel | Die Brezel | [ˈbʁeːt͡sl̩] |
| Sausage | Das Würstchen | [ˈvʏʁstçən] |
| Obatzda (Bavarian cheese spread) | Der Obazda | [oːbatsdɐ] |
| Potato Pancakes | Der Kartoffelpuffer | [kaʁˈtɔfl̩ˌpʊfɐ] |
| Red Cabbage | Der Rotkohl | [ˈʁoːtˌkoːl] |
| Bratwurst | Die Bratwurst | [ˈbʁaːtˌvʊʁst] |
| Potato salad | Der Kartoffelsalat | [kaʁˈtɔfl̩zaˌlaːt] |
| Schnitzel | Das Schnitzel | [ˈʃnɪt͡sl̩] |
| Spaetzle (Egg pasta) | Spätzle (plural) | [ˈʃpɛt͡slə] |
Oktoberfest outfits and dresses
Usually only Bavarians wear the traditional clothing called "Trachtenkleidung". This includes either a dress called "Dirndl" or leather pants called "Lederhosen", with a shirt and suspenders. If you go anywhere else in Germany, you'd never usually see these clothes but in Bavaria, they're normal outfit choices.
As a true Northerner, I was quite surprised myself when I first came to Munich and realized that many people actually do wear Trachtenkleidung when dressing festively and some even wear their Lederhosen as an everyday outfit in the office!
Feel free to try out Trachtenkleidung or wear your regular clothes for Oktoberfest - whatever you're comfortable with.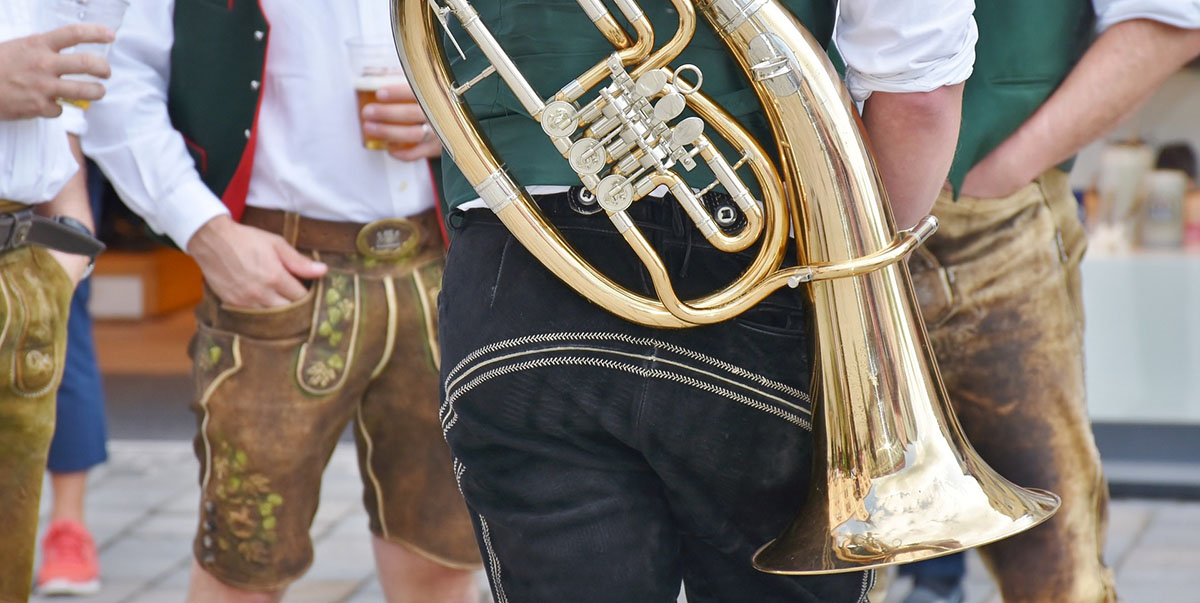 Can't make it to Europe? Top Oktoberfest destinations in the USA
Of course not all of us get the chance to travel to Germany for Oktoberfest - but luckily Americans love celebrating holidays from all around the world.
Whether it's St. Patrick's Day, Cinco de Mayo or Oktoberfest, why miss a chance to celebrate? These US cities know what's up and have their own fun versions of Oktoberfest:
Oktoberfest Do's and Don'ts
Knowing what to do and what not to do in a foreign country can be tricky. Here are some tips on how to do Oktoberfest right.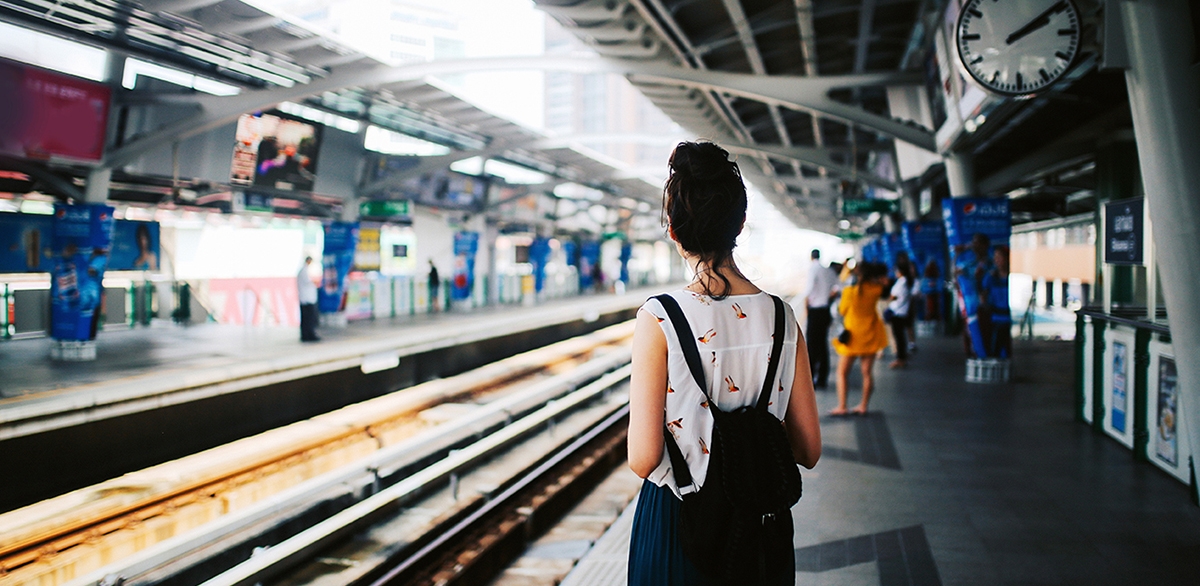 Don't
Do
Why?
Tip
Take a cab.
Take the U-Bahn.
Taxis double or triple their usual rates during this time of year. They're quite the tourist traps since Germans tend to use public transport or walk anyway. Just join the locals and use the U-Bahn, which stops directly at "Theresienwiese" anyway.
Expect free water.
Drink plenty of water anyway.
Water isn't free in Germany, even in restaurants - and Oktoberfest drinks can have ridiculous prices.

Unfortunately, water is no exception. Don't be surprised if a liter of water costs up to 10 Euros!
Remember this vocab from our guide on German

drinks when ordering in German.
Even bother booking a private table.
Squeeze in with strangers.
Most tents are booked a year in advance and reserved for standing customers.

Just ask nicely if you can sit at the end of someone else's table. People are surprisingly welcoming

after their third pint of beer.
Overstep any boundaries.
Flirt respectfully.
There are thousands of people in a rather small space and most of them are somewhat drunk. Some people may get very friendly. So be sure to respect everyone's boundaries and walk away from anyone who isn't respecting yours.
To flirt or approach a stranger in an appropriate manner, be sure to read our guide on making compliments in

German first.
Just go to any beer tent.
Choose the right beer tent for you.
Each tent is assigned to a certain brewery and only serves certain types of beer. I.e., the Augustiner

tent is quite traditional and hosts a lot of the locals, while the Hofbräu tent attracts more English-speakers. 


All tents can be fun but it's a good idea to know what you're looking for and pick in

advance. Or just try multiple tents!
Drink on an empty stomach.
Eat enough food.
You don't wanna get too drunk even at Oktoberfest. After all, the best memories are those that last you

through your hangover!


So make use of all that delicious German food!
If you need some help ordering from a German menu, check out our guide on ordering food in

German
The picture that sticks
In summary, many of the rumors are true. Oktoberfest in Germany is wild and fun and people do wear Dirndl or Lederhosen with suspenders while drinking ridiculous amounts of beer - but it's not an accurate representation of Germany, only one small part of it.
It's mostly celebrated in Munich. For three weeks a year. Most Germans have never even been to Oktoberfest or worn leather pants - even once in their life. There are a million aspects to each culture and some are just overrepresented because they're so unique.
Just like there might be one lonesome cowboy somewhere in the middle of Texas eating McDonald's right now. That doesn't mean that's all Americans, or even a lot of Americans. It's just a picture that sticks.
Learn more about the fascinating German culture on our language blog. Each article helps draw the bigger picture.