Phrasal verbs sprawią, że Twoja komunikacja po angielsku od razu wejdzie na wyższy poziom i zwróci uwagę rozmówców! Chociaż nie są one najbardziej lubiane ze względu na ich rozmaite konfiguracje językowe i znaczenia, dzięki temu artykułowi dowiesz się, jak prawidłowo używać ich w rozmowie.
Ponadto, bardzo ważne jest, abyś poznał czasowniki złożone (ang. phrasal verbs) oraz ich przykładowe użycie, ponieważ prawdopodobnie usłyszysz je w każdej rozmowie i trudno będzie od razu jasno zinterpretować ich znaczenie, jeśli nie będziesz potrafił ich rozpoznać.
Nadszedł czas, abyś wszedł na kolejny poziom wtajemniczenia w języku angielskim i wzbogacił swoje słownictwo, używając i rozumiejąc czasowniki złożone (phrasal verbs).
Phrasal verbs są używane w bardzo specyficznych momentach lub sytuacjach i warto je znać, ponieważ ich niewłaściwe użycie może skutkować całkowitym przeinaczeniem tego, co faktycznie chciałeś powiedzieć w rozmowie.
Jak zbudowane są phrasal verbs w języku angielskim?
Te struktury językowe składają się z dwóch części: czasownika i przymiotnika, przysłówka lub przyimka. Czasowniki złożone określają czynności, stany emocjonalne lub konkretne sytuacje. Dzięki ich wszechstronności możemy czasem używać tego samego czasownika do tworzenia różnych kompozycji (phrasal verbs), które pozwalają nam nadać mu kilka znaczeń. Na przykład, get up (wstać, obudzić się), get in (wejść, zaangażować się), get over (skończyć z) lub get out (wyjść).
Jak odmieniać phrasal verbs?
Nie martw się! Chociaż używanie tej struktury gramatycznej do nadawania różnych znaczeń naszym wypowiedziom może być wydawać się skomplikowane, ich największą zaletą jest to, że odmieniają się one dokładnie tak samo, jak gdybyś miał sam czasownik.
Innymi słowy, jeżeli znalazłeś już phrasal verb, który idealnie pasuje do twojej wypowiedzi, aby móc wyrazić go w różnych czasach (teraźniejszym, przeszłym, przyszłym itd.), musisz go tylko odpowiednio odmienić.
Przykład użycia takiego czasownika złożonego w zdaniu:
Fall apart (pol. rozpadać się na kawałki)
My heart falls apart every time I see him. - Serce mi pęka za każdym razem gdy go widzę.
After 2 parties, my shoes fell apart. - Po dwóch imprezach rozpadły mi się buty.
She was doing great at work until her project fell apart when her boss was changed. - Świetnie radziła sobie w pracy, dopóki jej projekt nie rozpadł się, gdy zmieniono jej szefa.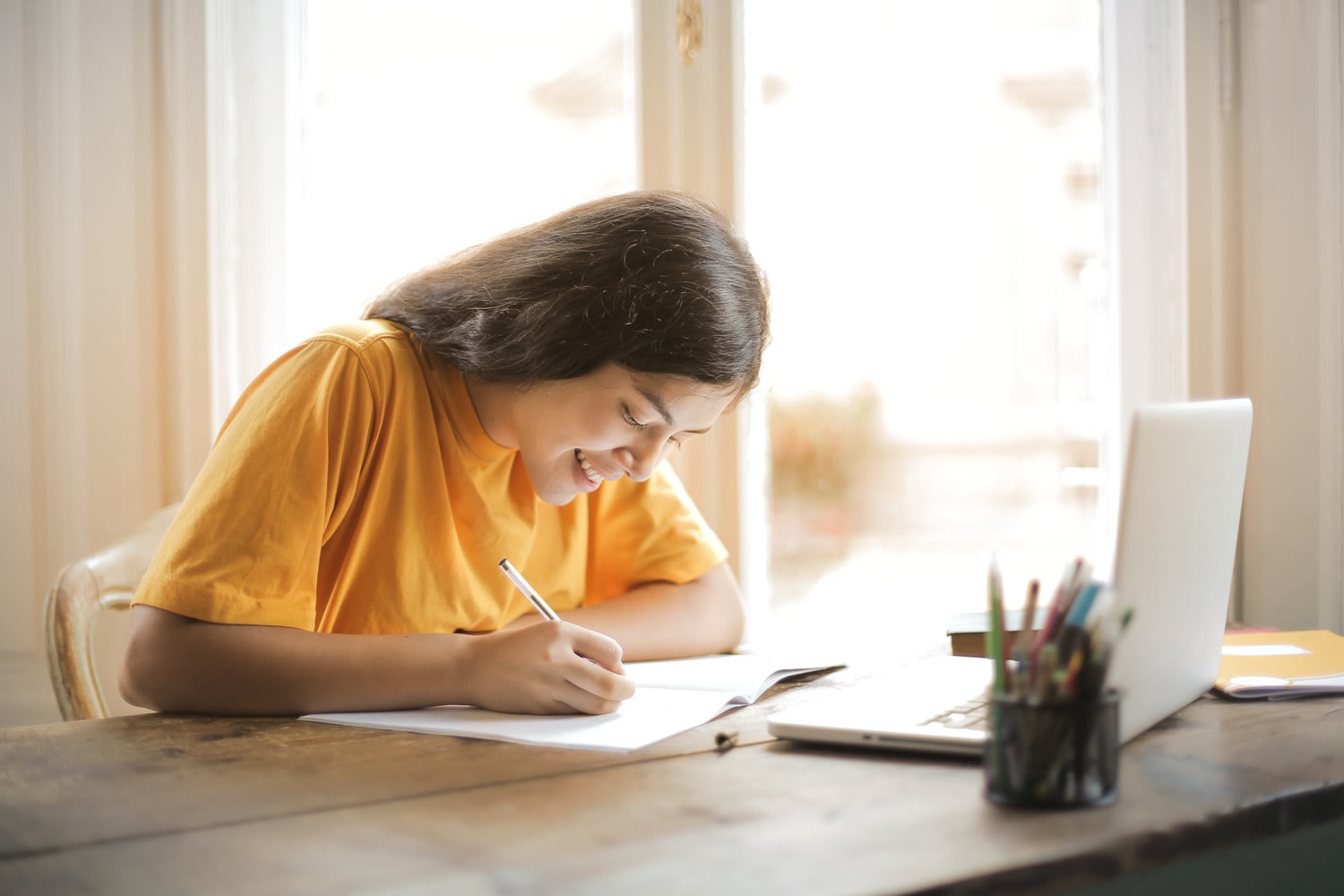 Jakie są rodzaje phrasal verbs?
Istnieje ponad 10 000 różnych phrasal verbs, dlatego potrzeba czasu i praktyki, by je rozpoznać. Nie wystarczy ich zapamiętanie, jedynie stopniowe zapoznawanie się z nimi i włączanie ich do swoich rozmów pozwoli nam skutecznie ich używać. Znalezienie ich w tekstach jest bardziej skomplikowane, ponieważ są najczęściej są używane w mowie, dlatego polecamy słuchanie muzyki po angielsku lub oglądanie filmów bez napisów, aby stopniowo je rozpoznawać.
Istnieją 3 podstawowe rodzaje phrasal verbs:
1. Bez dopełnienia (ang. Intransitive verbs)
Te czasowniki złożone dotyczą tylko podmiotu zdania.
Przykład:
The car broke down yesterday. - Wczoraj zepsuł się samochód.
2. Wymagające dopełnienia bliższego (ang. transitive verbs) nierozdzielne:
Czynność będzie dotyczyć dopełnienia bliższego. Struktura phrasal verb jest zawsze niezmienna i nie należy go rozdzielać.
Przykład:
It's time to get over you - Nadszedł czas, by o tobie zapomnieć.
Look at me! - Spójrz na mnie!
3. Wymagające dopełnienia bliższego (ang. transitive verbs) rozdzielne:
Czynność ponownie dotyczy dopełnienia, ale części pharsal verb można rozdzielić między czasownikiem a przymiotnikiem, przysłówkiem lub przyimkiem bezpośrednio umieszczając podmiot.
Przykład:
He took her daughter away. - Zabrał jej córkę.
Przykłady phrasal verbs:
| | | | |
| --- | --- | --- | --- |
| Phrasal Verb | Znaczenie | Przykład | Tłumaczenie |
| Get on | Zrobić postęp | I have to get on with my relationship. | Muszę pójść dalej w moim związku. |
| Get off without | Uniknąć kary | Thanks to my intelligence, I got off without any issue. | Dzięki mojej inteligencji udało mi się uniknąć problemów. |
| Get up to | Zamierzać coś, kombinować | They are getting up to something at the school. | W szkole zaczynają coś kombinować. |
| Take away | Zabrać | The dwarf took away the color of the rainbow! | Krasnoludek zabrał ze sobą kolor tęczy! |
| Take Over | Przejąć kontrolę | The police took over the whole concert. | Policja przejęła kontrolę nad koncertem. |
| Look Up | Wyszukać | Look it up at Google. | Sprawdź w Google. |
| Look after | Opiekować się | She looked after her for more than 20 years | Opiekowała się nią przez ponad 20 lat. |
| Make Up | Wymyślać coś, zmyślać | You made up the whole thing | Zmyśliłeś to wszystko. |
| Set Up | Rozstawić / Zorganizować | Ralph set up a trap for you | Ralph zastawił na ciebie pułapkę. |
| Give Up | Poddać się, zrezygnować | Better give up on this | Lepiej daj sobie spokój. |
| Call Out | Zawołać, krzyknąć | Call out my name and I will be there! | Zawołaj mnie, i przyjdę! |
| Pick up | Podnieść/ Poprawić się/ Odebrać | Your grades seems to be picking up | Twoje oceny wydają się być coraz lepsze. |
| Pick out | Wybrać | I asked him to pick out one of those | Poprosiłem go, aby wybrał jedną z nich. |
| Clean Out | Posprzątać | She said she was cleaning out her room this weekend | Powiedziała, że w ten weekend posprząta swój pokój |
Przy odrobinie praktyki phrasal verbs staną się Twoim największym sprzymierzeńcem, więc jak najczęściej staraj się ich używać w życiu codziennym!