aster the Spanish language with Berlitz' effective immersive language technique. By combining cultural understanding with a comprehensive linguistic skill set, you'll develop the natural ability to confidently engage in conversations across various situations
Benefits of learning Spanish with Berlitz Krakow
New global perspectives: The number of Spanish speakers worldwide exceeds 400 million, making it the fourth most widely spoken language in the world.

Travel and work without limitations: Spanish is an official language in 21 countries, including Spain, Argentina, Chile, and Mexico. If you plan to travel, work, or study in Spanish-speaking countries, practical knowledge of the language will allow you to make new connections, discover the best places to eat and explore, and navigate various social situations with ease.
In-person Spanish courses in Krakow
Our in-person language courses will immerse you in the Spanish language and its culture through engaging activities, designed to help you learn practically and speak naturally.
Choose our private classes for a fully personalized learning experience designed to suit your specific development and goals. With the undivided attention of a native-fluent instructor, you can expect one of the most efficient ways to naturally and confidently learn Spanish.
Join our group classes to learn, practice, and socialize in a supportive classroom setting. Learning Spanish in a group is not only enjoyable and interactive but also highly practical. It provides immersion in the language and enables you to start conversing in Spanish from day one.
Looking for a fast track to Spanish fluency? Look no further than our Berlitz intensive classes. These courses offer a comprehensive exploration of the Spanish language and culture, with full-day sessions dedicated to total language immersion.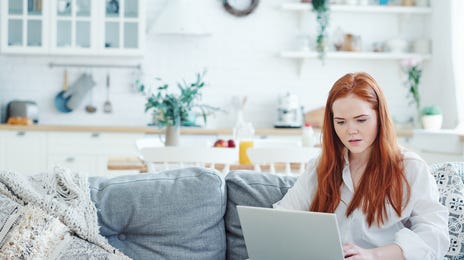 Online Spanish classes
Take advantage of our online Spanish language courses and experience the convenience of learning wherever you are. Tailor your learning experience by choosing the intensity, frequency, and level of autonomy that align with your goals and preferences.
Other language classes in Krakow
Frequently Asked Questions
We offer Spanish classes at our Berlitz language center in Krakow. Our language school is conveniently located at the Biprostal office center, ul. Królewska 57.
Berlitz offers a wide range of intensive classes, perfect for those seeking to learn Spanish quickly. This accelerated approach is considered the fastest and most efficient way to achieve fluency in a new language.
Find out more
Fill in the form below and we'll contact you to discuss your learning options and answer any questions you may have.