You don't want to send your kid to just any language course, but want to surprise him or her with a cool language camp that has real vacation atmosphere?
Our Berlitz holiday camps on the Baltic Sea and North Sea offer a wide range of leisure and beach activities on popular German holiday islands such as Sylt or Fehmarn. We also have camps in well-known coastal resorts such as Cuxhaven or St. Peter-Ording. Or how about a week of adventure on a sailing ship including English training? The choice is yours.
Games and fun at the sea: Holiday Camps Baltic Sea and North Sea
Sailing camps: learning English in a different way
On a two-master, your kids can learn sailing and improve their English at the same time. The starting point for our sailing holiday camp is Kiel.

What makes our holiday camps at the Baltic Sea and the North Sea special?
Picturesque islands and places
Camp locations such as Sylt, Rügen, Norderney, or Cuxhaven speak for themselves. Beautiful islands and places, located directly at the North Sea or Baltic Sea, invite you to relax and have summer fun. Our beach camp locations are all very easy to reach and have cool accommodation by the sea.
Summer fun on the island
At our holiday camp North Sea, e.g. on Sylt, Fehmarn, or Langeoog, night hikes to a lighthouse and creative workshops are on the agenda. Enjoy beach days or go sailing and horseback riding on the beach. Numerous sports and excursions, such as the Galileo museum or amber grinding are also on offer.
By the way, some of the holiday camps at the North Sea can also be booked for two weeks.
Beach and much more in the coastal resorts
Many activities naturally take place on the beach, e.g. the popular buggy kiting or a mudflat and dune hike at the North Sea in the coastal resorts. But even in bad weather, variety is provided with offers such as climbing wall, sports hall, or dance workshops.
Sailing on the North Sea or Baltic Sea
Our sailing camps on a sailing ship are something very special. Here, there are no language lessons in the classical style, but the foreign language English is integrated naturally into everyday sailing life. True to the motto "Learning by sailing".
Why our summer camps at the Baltic Sea and the North Sea?
In English, please
The Berlitz holiday camps at the Baltic Sea and the North Sea are unique in several respects. In a relaxed holiday atmosphere at the most beautiful resorts on the Baltic and North Sea, your kids will learn English and will improve their vocabulary in English conversations.

Our highly motivated, English camp counselors encourage active speaking both in the morning lessons and during the joint leisure activities with sports and games in the afternoon. This reinforces self-confidence in using the foreign language in a practical way.
Family Camps: Adults are welcome
We also have the right offer for adults at some of our Berlitz holiday camps North Sea. On some dates, these holiday camps can be booked as a Family Camp. So, you can participate together with your kid and improve your own English for personal or professional purposes.
Let's go sailing
A special offer is the integrative English training for teenagers during our sailing camps on the Baltic Sea and the North Sea. Since "normal" English instruction is not possible here, only English is spoken in the daily camp routine on the sailing ships. Our English-speaking counselors place special emphasis on integrating the language naturally into all processes on the ship.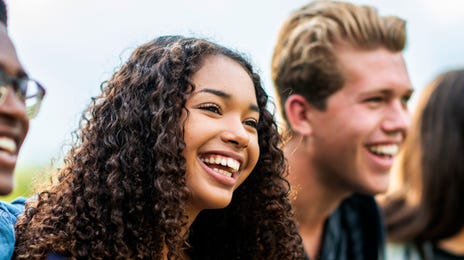 The advantages of our Berlitz holiday camps Baltic Sea and North Sea at a glance:
Fantastic locations on German holiday islands
Accommodation in modern youth hostels, guest houses, log cabins, or sailing ships
Varied program with beach activities, games, and excursions into the surroundings at the Baltic Sea and North Sea
Sailing and windsurfing camps camps with expert instruction and English conversation training for teens
Intensive English training in small groups with pedagogically trained instructors
English as a camp language promotes active speaking in a relaxed atmosphere
Holiday camp North Sea, for example on Sylt, can also be booked as a Family Camp for adults including English training
Frequently asked questions about our Holiday Camps North Sea and Baltic Sea
Depending on what is better for you and your kid, both arrival options can be booked.
If you bring your kid to and from camp yourself, please bring him or her at the agreed time to the camp location and pick him or her up personally on the departure day.
For our summer camps at the Baltic Sea and North Sea, however, group transfers are also possible. Depending on the location, there are various meeting points, such as the main train stations in Hamburg, Hanover, or Dortmund, where you can bring and pick up your kid. You can find more detailed information in our online shop.
In general, our camp programs are designed for children and teenagers between the ages of 7 and 17. Particularly at this age, it is important to have experiences outside the family home. After a camp stay, the children return home with increased self-confidence, having made new friendships and had many new experiences.

We understand as well that families may want to spend time together, especially during the vacations. That's why we also offer Berlitz Family Camps at selected locations.
In all overnight holiday camps at the Baltic Sea and the North Sea, breakfast, lunch, dinner, and all drinks are included. If your kid has food allergies or intolerances, or if you have special wishes, e.g. vegetarian or vegan food, please inform us in advance. We will discuss this with the accommodation before the camp starts.
Do you have any questions about our Language Camps?
Contact us today with your questions and send us a message. There is no obligation on your part. Your Berlitz team will contact you shortly.