Master the Italian language quickly in Krakow through Berlitz's language courses, and gain the confidence to speak Italian fluently in a short period.
Embrace our enjoyable and welcoming classes that make language learning a fun experience! Progress at your own speed and engage with your instructor and fellow classmates. Our approach avoids lecturing and focuses solely on the target language, eliminating the need for translation. Visual aids like picture books cater to beginners, while advanced learners benefit from diverse resources that enhance comprehension.
Why you should learn Italian with Berlitz Krakow
Mastering a new language is always a demanding task. To tackle this challenge together, we have refined our learning methods through years of experience, ensuring that you can swiftly and effectively learn Italian while receiving the necessary guidance. Our Italian language courses are designed to seamlessly integrate into your everyday life, offering diverse course formats that allow for maximum flexibility
In-person Italian classes in Krakow
"Experience the versatility of learning Italian at our Language School, where you can choose between one-on-one classes and small group lessons. Interact with our native fluent instructors who will communicate with you exclusively in Italian from day one. Your instructor will offer guidance and real-time feedback, allowing you to confidently start speaking Italian from your very first lesson.
Do you have any particular objectives in mind? Let us know! Our private classes are fully personalized to assist you in reaching your goals, and we are delighted to customize the content based on your interests. We will collaborate with you to ensure that you achieve what you desire within your desired timeframe.
If you thrive in a social learning environment and enjoy building new connections, we recommend our small group classes for learning Italian in Krakow. In these classes, you will have the opportunity to converse in Italian with fellow learners right from the start.
Looking to learn Italian quickly? We have the perfect solution for you! Immerse yourself in the language with our intensive courses, designed to accelerate your fluency through the effective Berlitz Method.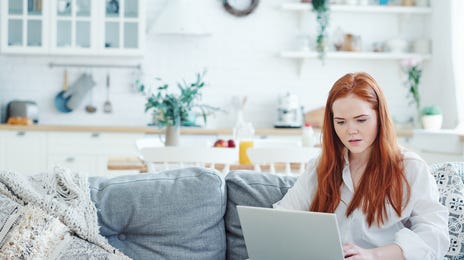 Online Italian classes
If your busy schedule makes it challenging to attend our language school in person, we have a great alternative for you – our online Italian classes. With our online courses, you can enjoy the flexibility of learning Italian at a time and place that is convenient for you.
Other language classes in Krakow
Frequently Asked Questions
We invite you to join Italian language classes at our Berlitz language center in Krakow. Our school is conveniently located in the Biprostal office complex, at 57 Królewska Street.
Berlitz offers a wide array of intensive classes, making it the perfect choice for those seeking to learn Italian rapidly. This approach guarantees the quickest and most effective results in language acquisition.
Find out more
Fill in the form below and we'll contact you to discuss your learning options and answer any questions you may have.