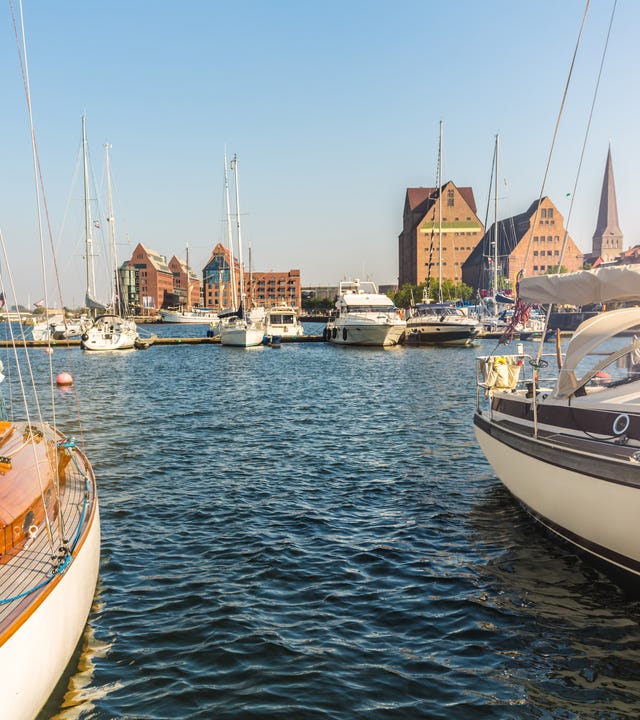 Rostock Language Center
Address:
Kröpeliner Straße 48
18055 Rostock, Mecklenburg-Vorpommern
Welcome to the Berlitz language school in Rostock
Our language school in Rostock can be found at the heart of this former Hanseatic city. Centrally located on Kröpeliner Straße, it is very easy to reach and close to landmarks such as the Kröpeliner Tor city gate and the Warnow-Ufer boulevard. If you are looking for a language course where you can not only improve your language proficiency, but also hone your professional and intercultural skills, then Berlitz Rostock is the right choice for you. Our wide-ranging course offerings focus exclusively on topics with real-world relevance. It doesn't matter whether you have decided to learn a language for professional or for personal reasons. You'll learn to speak the new language actively and confidently from day one, with our international team providing the cultural context as well.
These are some of the languages you can learn with Berlitz Rostock:
Why you should choose the Berlitz Center in Rostock
Well-equipped: Berlitz Rostock has a kitchenette with a coffee machine and a water dispenser as well as several computers. Because the Rostock Berlitz Center is located in the heart of the shopping district, there are many nearby restaurants and cafes where you can spend your breaks.
Easy to reach: If you come by car, you can park at the KTC parking garage or the Radisson Hotel. Both of these parking options are located less than 200 meters from Berlitz Rostock. If you use public transportation, we recommend you get off at the Kröpeliner Tor stop.
Courses for kids: We offer weekly language courses for kids and teens ages 8 years and older at the Rostock Berlitz Center.
State-subsidized courses: At our Rostock language center, you can take part in individual instruction courses aimed at professional language needs (Fachsprache im Beruf) in English, German, and Spanish, which are eligible for the Federal Employment Agency's AVGS training voucher (Aktivierungs- und Vermittlungsgutschein). With the continuing education voucher (Bildungsgutschein), we offer English for Professional Purposes (Englisch für den Beruf) as a group course.
Your contact at Berlitz in Rostock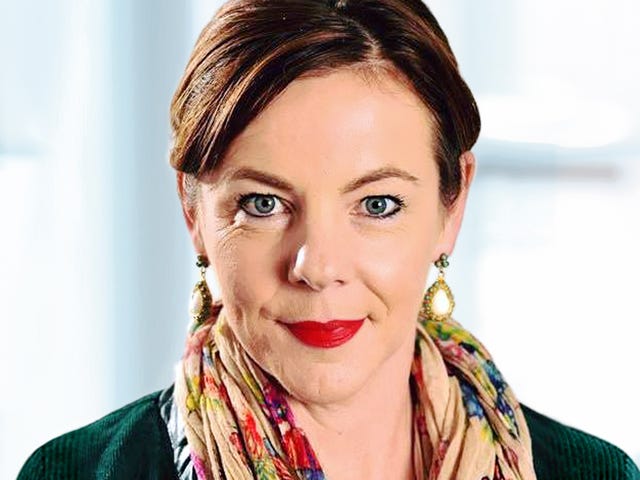 Sandra Kloß-Selim
Center Director
Your contact for all language courses, either directly in the Berlitz Rostock Center or in the Online Classroom.
FAQs
Are the language instructors native speakers?
At the Rostock Berlitz Center, our team of language instructors is made up of native speakers. Instruction is usually carried out by different teachers, which helps you learn to understand different accents from the very beginning and broaden your cultural horizons.
I would like to take a language course for professional reasons. Which course is best suited to this purpose?
In addition to our language course offerings, we also have a range of business skills seminars, management and leadership training, as well as customized workshops for companies and individual employees. Individual instruction in particular can be tailored to your personal and industry-specific needs.
How many participants are there in the group courses?
Group instruction in our Rostock language center usually takes place with a maximum of six people so that we can guarantee that all learners have the opportunity to actively participate in class and develop the skills to speak the language with confidence from day one.
Do you also offer online language courses?
In addition to the group language courses and individual instruction offered at the Rostock Berlitz Center, you can also practice your language skills online. We offer e-learning formats for self-guided study as well as Live Online courses taught by our team of instructors in an Online Classroom.
Find out more
Contact us today with your questions. We can work together to find the course that's right for you – with no obligation on your part. Your Berlitz team will contact you shortly.